Now browsing projects using:
Spree Commerce
SPF Addict

SPF Addict is a fashion forward line of sun-protective clothing.

Their clothing's earthy tones, and eco-conscious focus, set the tone for the e-commerce sites modern minimalist design.



Notice: Trying to get property of non-object in /home/dustinboling/public_html/wp-content/themes/dba/taxonomy.php on line 26

View live site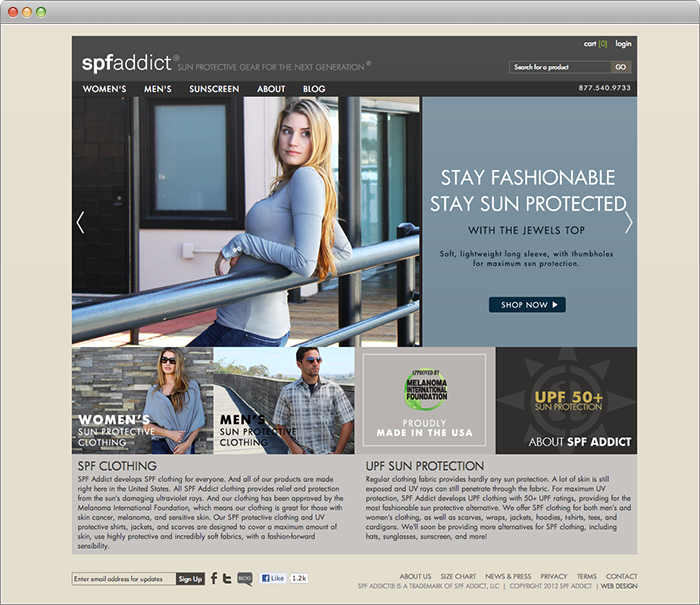 Hart Concrete Design

Hart Concrete Design's e-commerce site is designed to emulate the clean, sleek look that Hart's product designs capture.

Notice the product-rich navigation bar effortlessly informs the viewer of Hart's entire product line while remaining easy on the eyes.

Notice: Trying to get property of non-object in /home/dustinboling/public_html/wp-content/themes/dba/taxonomy.php on line 26

View live site